I just participated in the Rochester Triathlon this past weekend (story to come) but my heart wasn't really 100% into it.  I anticipated a decent swim and bike (and I did) but the run, well, let's just say that if I could manage the whole 10k without stopping I'll be doing well.
I didn't.
You see, I've gotten fat.  Well, fatter  anyway.
Yes, it's true.  Despite all my daily tri-workouts – sometimes two a day – I haven't really been following any structured training plan and so, my week has been subject to being peppered with lots of additional distractions which, unfortunately, tend to include extra opportunities to eat, drink and be merry.  It's the summer, after all, and I enjoy spending time with my family doing "fun" stuff just about as much as I like swimming, biking and running.  My fitness hasn't suffered too badly but I know I could be doing much better…and I have  performed much better.  As I said before, my heart just hasn't been into racing this year.  I've trained because I wanted  to, not because I had  to.  There's a difference.
But that's all starting to change.
Lately I have been feeling the need for a new goal; something to really  sink my teeth into again, especially over the coming off season.  I've had my fun (and I will still continue to have fun) but I once again feel a need for a new "goal" to work towards on par with the whole Ironman Wales adventure of 2012.  This whole year has been aimed at enjoying my workouts again and getting into the habit of working out once again and, despite the distractions, I believe I have done that…I guess.   Racing just wasn't what I wanted to be doing.  Maybe I needed a break from competition or maybe I was a bit bored with "structure and discipline".  Whatever it was, I only ended up competing in two – TWO – events this whole year.  And, trust be told, I liked it that way and I do feel somewhat…refreshed.
However, I have other friends and training peers who have aspired to and are completing some amazing feats of strength and endurance this year including two local triathletes who will be competing in Kona this coming October and a buddy who is running a 100k trail race in support of Team Active Kids. That's all fucking awesome, and I long to be one of them once again.  So while I've been having fun and taking a bit of break, that need to compete is and has been increasing.
To this regard I am strongly considering an early season Ironman distance event next July 3rd, 2016. The Subaru EPIC Dartmouth Triathlon to be exact. The idea here being that I will have my focus over the winter months to be race ready once again come early summer and then have the rest of the summer off to do the other  things that I also love doing: spending time with the family, my charity events, working with the SunRype Tri-Kids gang, spin instructing and, well, eating, drinking and being merry, of course.  Hey, I'll have earned it by that time!  And the best part is that none of it will be ever be hampered by the need to complete long weekend workouts in the God awful heat and humidity as I will already have had my A-race over with.
Beautiful!
Well, that's the plan anyway.
So the way I figure it, beginning the 1st of October, I have exactly 9 months to accomplish some very specific goals.
Get my weight back under control.
Forget the "Dad Bod", ideally, I'd like to get back to my optimal ideal AJB race weight.  I raced Wales at exactly 180 lbs and I felt strong and confident.  I'm weighing in at about 202 lbs currently, so I know I could lose more than 22 lbs between now and July 2nd, however, if I've learned anything from my tours of duty in the Brock Kinesiology lab it's that weight plays an important part in my overall VO2-Max.  So while I scored high in my most recent absolute VO2 testing this past April (details to come) while weighing at 195 lbs, I would have rated as "Superior" (46 ml/kg/min ) had I maintained my race weight from the 3 years previous.  So the goal now is to find an ideal race weight where I can race optimally without sacrificing strength, and not simply "lose weight" for the sake of losing weight.
Get strong.
This plays very closely into my first goal.  I've kind of slacked off in the weights department this year.  I usually do in the summer anyway, but while I still went to the gym throughout the winter to heave around the heavy iron, I didn't really follow any structured strength building plan. Knowing I only have 10 months before "Go time", I am going to align myself with Andie, the personal trainer at my local gym, and have her start to put me through my paces to better strengthen my overall core and major swimming, biking and running muscles to become a lean, mean, triathlon machine by July.  And, hey, if I lose a bit of this beer gut in the process… so much the better.
I also plan to carry on with my "We Can Rebuild Him" injury prevention routine as laid out for me by Dr. Burr at Legacy Health & Performance two years ago.  Can't be too careful can I?
Get fast.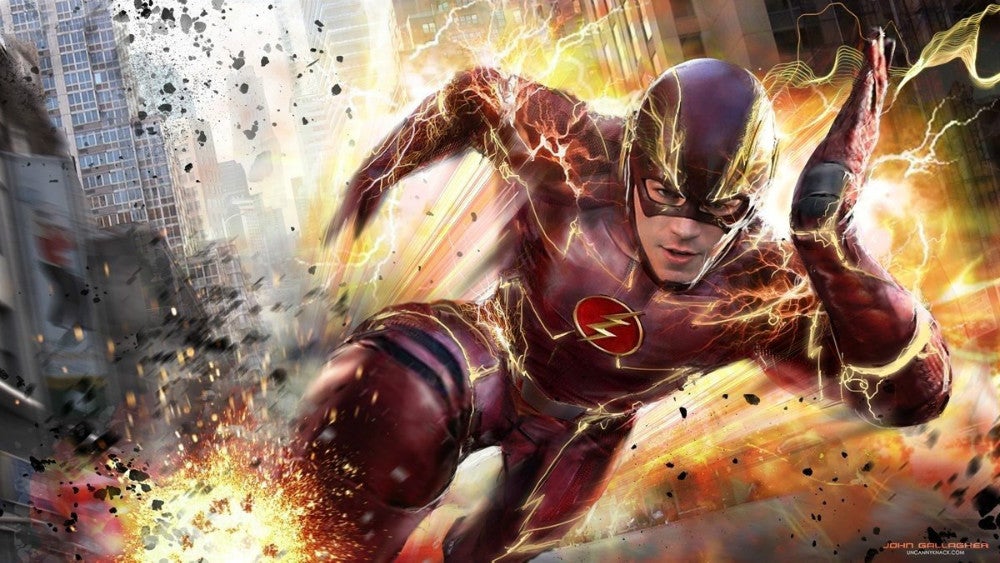 One thing that has really dropped off the radar this year was my speed and interval workouts; no wonder given the extra flab I've been lugging around this year.  Sure, I've done some (click HERE for some samples)…but they haven't been regular and they need to be once again.  I have read about recommended and "go to" workouts by the pros, but I prefer to subscribe to the notion that there is no such single workout to boost your performance. Instead, performance comes as the result of doing a certain workout consistently over time and 'Speed' would certainly fall into that category.  In 2012, I did one intense speed interval workout every week for nearly the entire year and was pretty much clocking my fastest and best swim, bike and run times in my short triathlon/running carer.  So do them I must.
Run off the bike.
It's been no surprise to be that my run off the bike has suffered in the past two years with both time and motivation being prime factors in this.  I used to think nothing of running off the bike in competitions and once bragged a 1 hour and 47 minute half marathon run time.  In Wales I ran a 4 hour marathon off the bike.  This year I ran/walk/ran my way into a 2 hour and 10 minute half marathon finish and this just past weekend in Rochester (post to come) I just squeaked inside of one hour for 10k.  Not exactly my personal best.  This winter I'm going to supplement my long runs to coincide with my long rides more regularly to retrain my legs to run better fatigued which, hopefully, will be a little easier after having lost about 20 lbs. of flab around my mid-section.  Forget solely relying on the 15-20 minute treadmill sessions after my Thursday night spin class, it's time to get mentally hard again and there is nothing as mentally hard in triathlon as running strong and long off the bike.
Going forward, this is the plan.  I have other "endurance goals" in the coming years so I'm going to think of this year as the first step to getting back in "Iron shape" and, hopefully, set myself up to be able to accomplish them.  None of it is going to be without significant challenges; long trainer sessions, early mornings, managing training and family, etc.  After all, I'm not the same single dude I was when I first committed to Ironman Wales back in 2011 so it's not a solo effort any longer (it wasn't then either really, but I did enjoy more flexibility to complete my daily workouts), it's more a team effort.  And then there's the whole fact that only 14 people raced this year which means it will inevitably be a lonely race but, hey, at least it guaratees to be very scenic.  And, shit, looking at the times from this year, with some work…I could even podium this thing!  Hows that  for motivation?
So it's now "on like Donkey Kong" for 2016.
God help me.